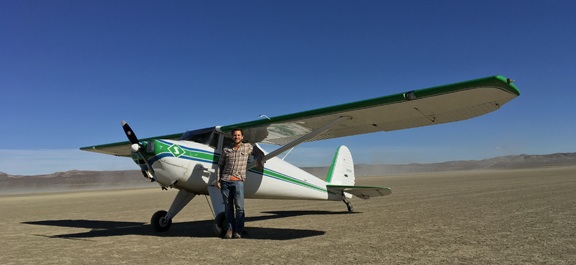 Noam D. Eisen
"Teaching, building, and living aviation."
–
Born with the love of flight and trained as an engineer, I provide specialty
flying and engineering services from the Boston, MA, area.
With experience in over 150 different aircraft types, I offer true depth and breadth
in flight instruction, and versatility in aircraft ferry, contract, and test flying.
From aerospace to mechatronics, I thrive on fast-paced R&D, integration, test
and evaluation, where systems design meets hardware, software, and controls.
–
Noam D Eisen, CFI-II-MEI    -->    +1 (510) 456-0585   •   [my first name]@lucidaero.com
  "There is always more to learn, and so much joy in learning!"