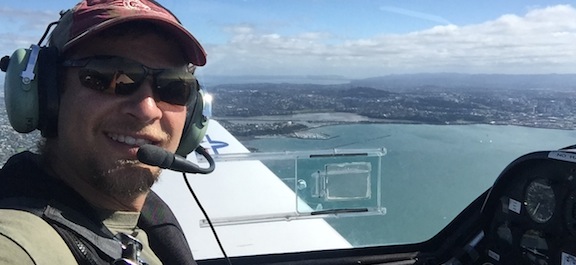 As a pilot and instructor I believe in safety, self-confidence, adventure, and utmost proficiency.
Flight Training
Whether you're new to flying or seeking to add a new rating, learn some new skills, or simply brush up,
my goal is to help you achieve your goals with individualized instruction to match your pace and style:
Private Pilot License - Instrument Rating - Commercial Pilot
Multi-Engine - Tailwheel - Flight Instructor Ratings - BFRs
Aircraft Ferry
If you need an airplane moved, picked up, or delivered, I can help.  I've flown the USA coast-to-coast,
and have experience in a wide variety of aircraft.  I am safe, efficient, and reliable.  Call for pricing.
Noam D Eisen, CFI-II-MEI    -->    (510) 456-0585   •   [my first name]@lucidaero.com
---
About Me
Growing up I spent hours watching the birds, dreaming of what it would be like to soar.  Ever since my
first time at the controls of a plane I've been hooked.  I find immense fulfillment in a flight well-flown, and
I relish the challenge of pursuing perfection.  There's always more to know, and so much joy in learning.
I have flown over 100 aircraft types to date, from a 36hp Cub to the 1,700shp Beechcraft Super King Air,
and I have learned something new from each.  I currently hold FAA Flight Instructor (Airplane Single and
Multi Engine, Instrument), Commercial Pilot (Airplane Single Engine Land and Sea, Airplane Multi
Engine Land, Instrument Airplane, Glider), Ground Instructor (Advanced, Instrument), and Remote
Pilot (sUAS) certificates, and a New Zealand Private Pilot License with an Aerobatics Rating.
I also hold Tailwheel, High-Performance, Complex, High-Altitude, and Glider Tow endorsements.